Bicycle Motorcycle Reflective Helmet Stickers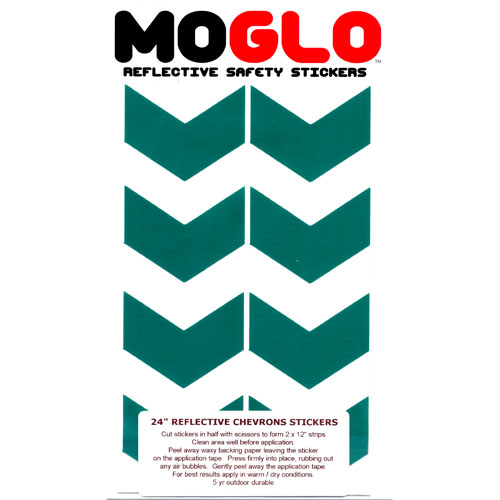 24" Reflective Chevrons Stickers

Cut stickers in half with scissors to form 2 x 12" strips

Clean area well before application.

Peel away waxy backing paper, leaving the sticker on the application tape. Press firmly into place, rubbing out any air bubbles.

Gently peel away the application tape.

For best results apply in warm/dry conditions.

5 year outdoor durable.